What is Venue Visits with C&S Tours?
The concept of Venue Visits was designed as a unique way to help brides-to-be and party planners more efficiently check off items from their to-do list! The Columbia area has a myriad of distinctive venues and vendors and Venue Visits was created to support this amazing wedding/event community.
Venue Visits will provide the opportunity for you to tour multiple venues in a SINGLE day! C&S Tours will transport participants via its luxury motorcoach from one venue to the next....hassle free for you. Each venue and its representatives will be on hand to support you as you begin your wedding planning process. Venues will also have preferred vendors like caterers, florists, DJs, cake designers, and more for tastings, inspiration, and to answer questions.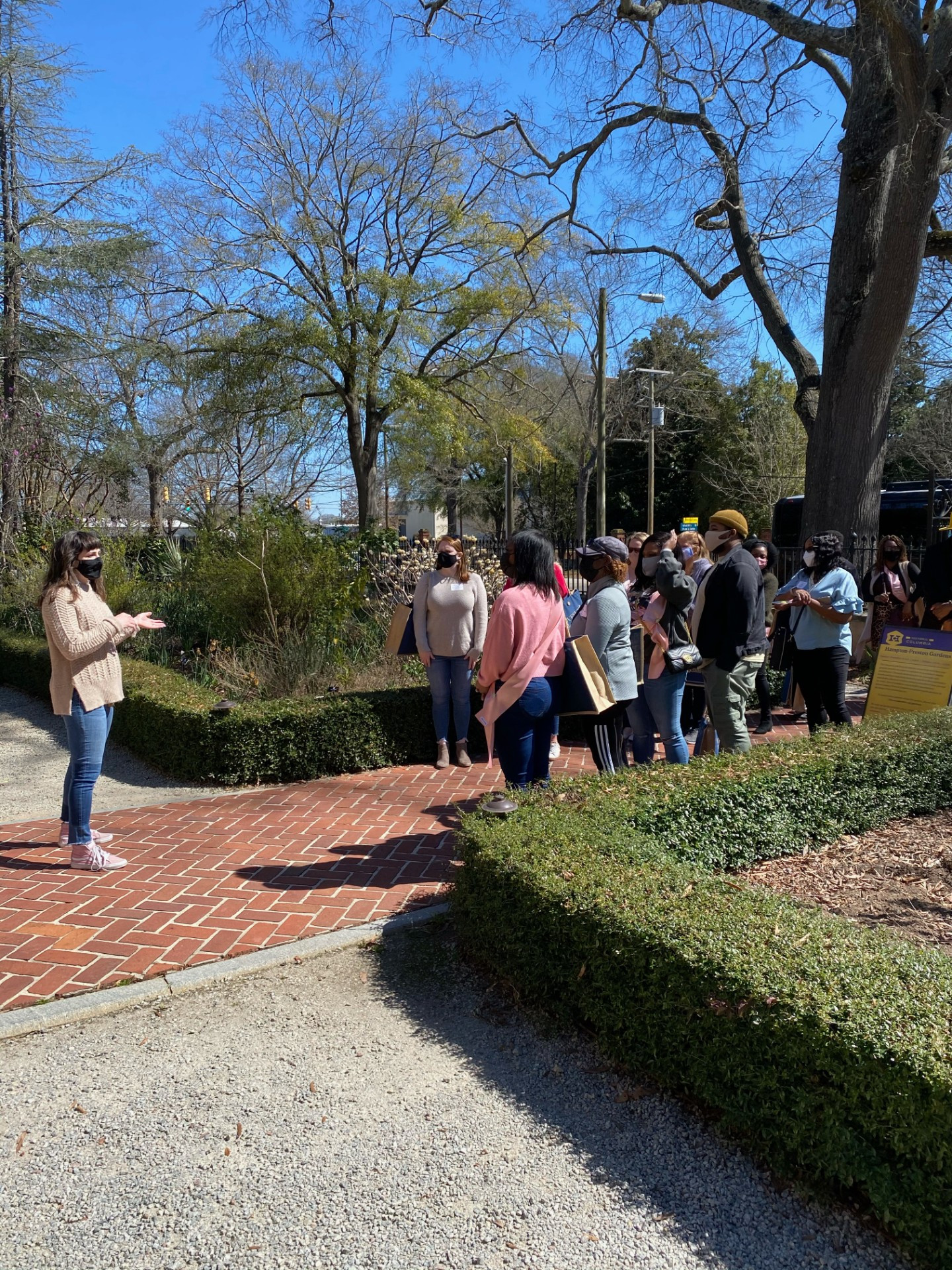 This experience is NEW and unlike any other in South Carolina!
The Easiest and Best Way to View Columbia's Top Venues!
Each Venue Visits tour will take you to venues around Columbia and the surrounding areas! Each venue is decorated to provide you with inspiration to make your wedding or event a one-of-a-kind experience!
What Will You Receive?
Face mask & individual hand sanitizer
Luxury motorcoach transportation
Exclusive access to 3-5 venues per tour
Complimentary tastings
Complimentary drinks including champagne toast
Door prizes
Exclusive discounts from participating vendors
Meet-and-greet with participating vendors
Have you started your wedding/event planning recently?

Are you trying to schedule visits to venues and
making appointments for tastings with vendors?
Are you new to the Columbia area and need more information on vendor options?

Are you struggling to find time in your busy schedule to handle all of this?
Well, Venue Visits with C&S Tours is for you!
Click here to learn more about our next tour!
Questions? Visits our FAQs for more details.
Source: USC Carolina News and Reporter